First off, i'm sorry for bothering you so much today

Secondly.
Quote:
Was playing with my scroll wheel
Its not as childish as it sounds, its just that the scroll wheel on the Logitech G700 is so comfy.

After doing as you said and looking for 'ben 10' I was scrolling around a bit(or rather a lot) when this happened:
Attachment: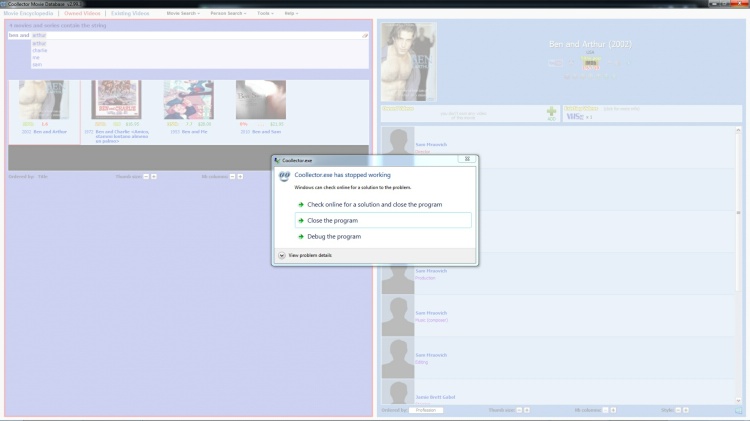 Untitled.jpg [ 53.87 KiB | Viewed 1649 times ]
The black bg came up then coollector crashed.